Coronavirus (COVID-19)
We've all heard the news. A new strand of coronavirus known as COVID-19 has broken free of the place it started, China, and is finding it's way to country after country.
But this is not an article advising you to panic. Instead, we will go over ways to prevent the spread of the virus in your household and in your community.
We will also explore how the virus will affect your healthcare and other insurance matters that could be relevant depending on what happens in the next few months.
While I hope that all of this information will be purely theoretical for most of us, chances are this virus will spread here in the United States. All of us here at Alliance Insurance hope that you and the ones you care about stay safe and healthy.
NOTE: If you don't know what COVID-19 is, here is a quick description:
COVID-19 is a coronavirus, a name for a family or grouping of related illnesses like SARS and MERS. Signs of the illness are fever, runny nose, other nasal congestion, aches and pains, sore throat and some digestive issues. It is very similar to the flu in terms of symptoms. The major issue with COVID-19 is that 1 in 6 people with the disease experience trouble breathing. Nearly all people who had complications with this illness are over 60 or had preexisting health concerns like heart disease or lung disease.
Easy Ways to Limit Exposure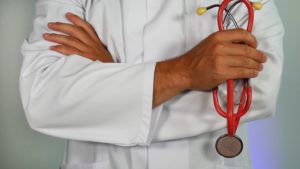 There are two main ways to prevent the spread of this disease. They are broken up by If You Don't Have Symptoms and If You Do Have Symptoms.
Remember, symptoms of COVID-19 are: coughing, fever, trouble breathing.
If You Don't Have Symptoms
Wash Your Hands – Study after study confirms this is still the best way to prevent the spread of diseases. And you don't need antibacterial soap either, as regular soap breaks down the fatty layer that protects the virus, leaving it unable to infect you. It also just washes the virus off of your hands and down the drain. If you aren't sure how best to wash your hands, take it from the pros at Johns Hopkins Medicine.
Masks – MASKS ARE NOT RECOMMENDED. A medical mask is only the right choice in a few circumstances. For most of us, we will never need a mask to prevent the disease. But, if you are traveling on an airplane, are in an area where you know there are people with COVID-19, or if you work in the medical field and you have coronavirus patients, you may need a mask for extra protection. Johns Hopkins goes further and says, "Only wear a face mask if you have respiratory symptoms or are caring for someone with respiratory symptoms."
Try not to touch your face – While this may seem like torture if you're fidgety, this can help keep germs that you've picked up on your hands away from your nose or mouth or eyes, places they can get in and infect you.
Avoiding Crowded Areas – If COVID-19 is in your area, avoid crowded places if possible. Also, reschedule vacations or trips to places that have outbreaks in that area. It also isn't a bad idea to stock up on some regularly used items, but keep in mind that people are already purchasing staples such as toilet paper, canned goods and other items.
If You Do Have Symptoms
Wash your hands – This is true just as much as it would be if you didn't have symptoms.
Cover your mouth – Try to cough or sneeze into a tissue or your sleeve, not your hands or the open air.
Try not to touch your face – This helps keep germs off of your hands where you can transfer them to other places.
Stay home if possible – This not only helps you rest and heal, but it prevents you from spreading any infection you may have.
Clean surfaces – If you touch it regularly, clean it. Coronavirus can live up to several days on a surface such as a kitchen counter or a subway rail, so keep areas under your control as clean as possible.
How COVID-19 Affects Your Health Insurance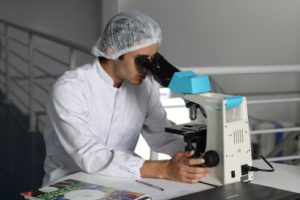 There are a lot of questions when it comes to this new illness and your health insurance. The first and biggest question is: Are tests for COVID-19 covered?
The news about testing here in the U.S. so far has been grim. Lack of test kits and poor distribution has limited access to testing, but the real shocker has been the cost.
Some reports have charges for COVID-19 testing anywhere from $1,000-$3,000.
That's the bad news. The good news is that, if you have Blue Cross Blue Shield, you should be covered.
According to the BCBS website:
BCBS will waive prior authorizations for diagnostic tests and for covered services that are medically necessary and consistent with CDC guidance for members if diagnosed with COVID-19
BCBS companies will also make dedicated clinical staff available to address inquiries related to medical services, ensuring timeliness of responses related to COVID-19.
BCBS will cover medically necessary diagnostic tests that are consistent with CDC guidance related to the COVID-19 at no cost share to member
BCBS companies will cover, with no cost share to the member, the appropriate medically necessary diagnostic testing for COVID-19, where it is not covered as part of the Public Health Service response, and ensure patient testing and any subsequently needed care are done in close coordination with federal, state and public health authorities.
BCBS will increase access to prescription medications by waiving early medication refill limits on 30-day prescription maintenance medications (consistent with a member's benefit plan) and/or encouraging members to use their 90-day mail order benefit
BCBS companies will also ensure formulary flexibility if there are shortages or access issues. Patients will not be liable for additional charges that stem from obtaining a non-preferred medication if the preferred medication is not available due to shortage or access issues.
BCBS will expand access to telehealth and nurse/provider hotlines
Given the nature of the COVID-19 outbreak, seeking in-person medical care may lead to further spreading of the virus. BCBS companies will encourage the use of virtual care and will also facilitate member access and use of nurse/provider hotlines.
What does all that mean?
It means there will be expanded coverage for testing, will give you your medications early to ensure that you have a good supply, and will give you greater access to telehealth (seeing a doctor through a program similar to FaceTime or Skype) to give you medical help even if you can't leave the house.
This is very good news! Your health insurance company is stepping up to the plate and making sure that you're protected if this illness spreads to your part of the world.
If you have another insurance company besides Blue Cross Blue Shield, a quick search online should provide you with information about their efforts to help with the coronavirus outbreak. For example, United Healthcare has this page for its members.
Business Insurance Issues with COVID-19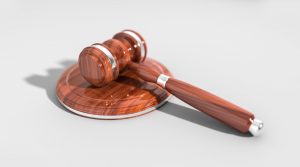 If you're a business owner, you probably imagine that the only way a coronavirus outbreak could affect your business is if customers stay away from shops, restaurants, and other places where people gather.
But if the COVID-19 coronavirus spreads and individuals across the country become ill, there may be a costly side effect for businesses that have Workers Compensation insurance.
Employers may be held responsible if their employees contract COVID-19 while at work or on work-related duties.
That's the bad news. The good news is that this should be covered by your Workers Comp policy.
Some examples of possible claims are:
Employees who had exposure to COVID-19 at work from a coworker
Employees who are traveling for work and are exposed
Employees who are working in a location that has a COVID-19 outbreak
If any of these or other scenarios raise questions, contact your agent or someone at Alliance Insurance to ask about coverage under Workers Comp.
Let's Wrap It Up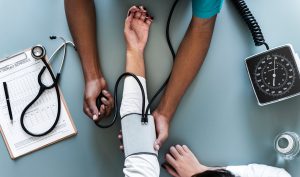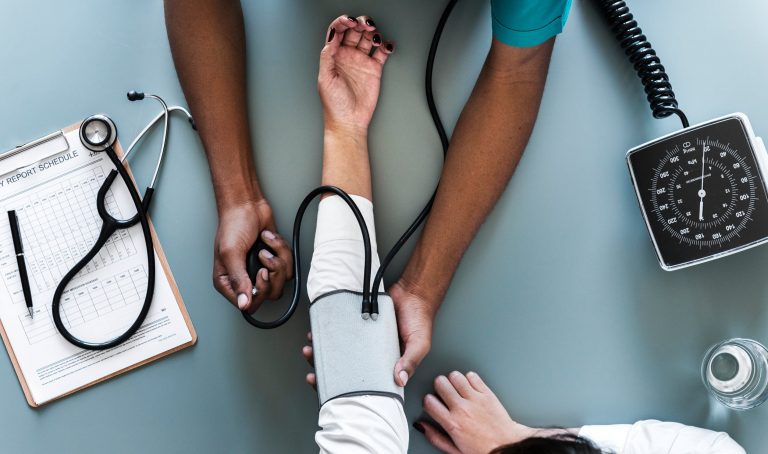 Coronavirus, or COVID-19, is a big deal. Even if it never becomes a major health risk to the United States, it is still affecting our economy through our ties to the rest of the world, and our lives.
We have tried to give you as much information as possible without exaggerating or saying anything that isn't true.
Remember, those of us here at Alliance are your neighbors, your friends and maybe even your family. We understand what you are going through and we hope that you are not only safe physically, but mentally.
Some people may panic and say all kinds of things about this virus that may or may not be true. Please use the links in this article to check on what your health care providers are saying, and other reputable sources like John Hopkins and the Center for Disease Control.
Stay calm, stay healthy, and if we can help you with your insurance, please let us know.