Alliance Insurance Services
Our Story
We first opened our doors in 2004, all bright-eyed and optimistic about helping people with a product that they had to have but usually didn't know much about. Since the beginning, our founder Christopher Cook has stressed a focus on treating people as family and never selling someone something that they don't need.
This may seem like a simple idea, but it has laid the foundation for year after year of growth and achievement, as more and more people want to be treated like they are more than just a number.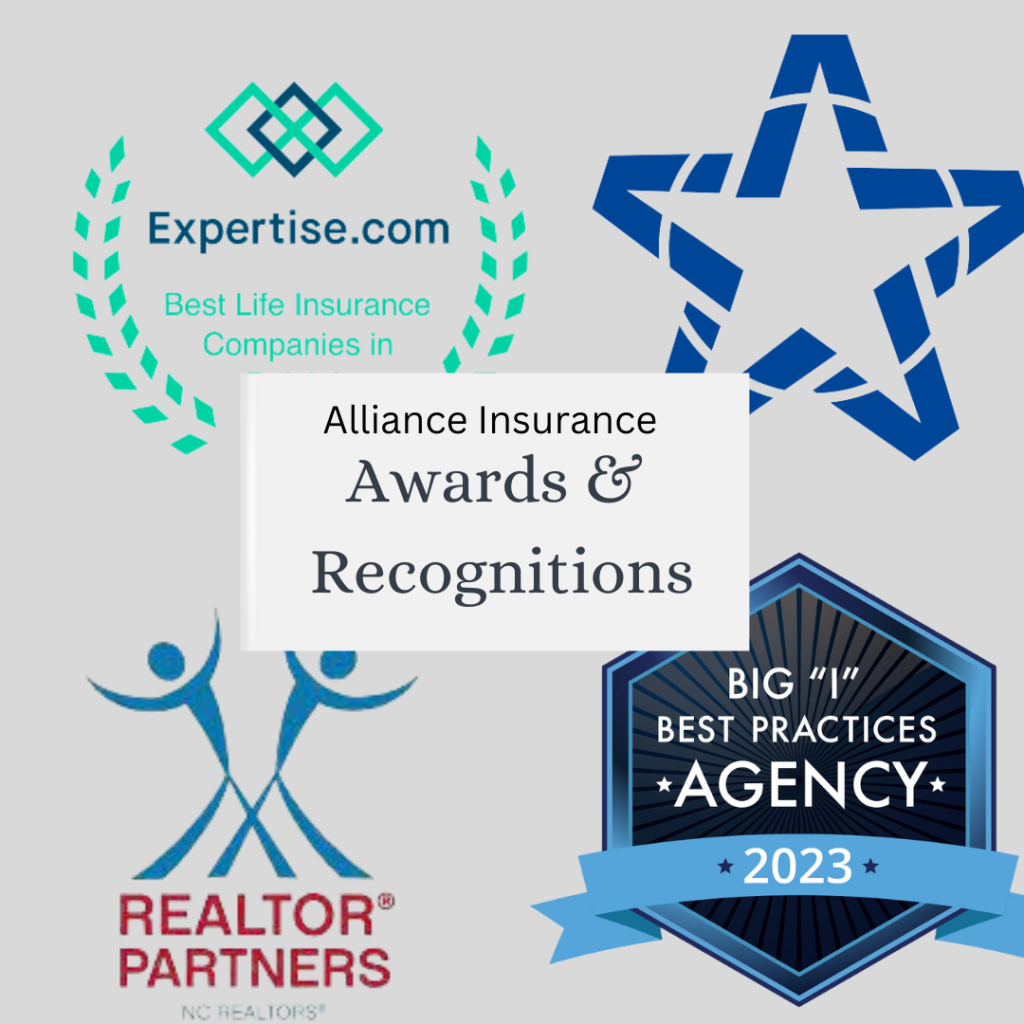 We went from one office in Winston-Salem to a total of 5 across the triad! Our offices are located in: Winston Salem, Mount Airy, Pilot Mountain, Walnut Cove, and Clemmons.  All of these are in North Carolina, but we've grown in the states that we help people in as well.  We now protect people from the Finger Lakes of New York state to the sunny shores of central Florida.
As we have grown, we have learned a lot about ourselves and the kind of business we want to be. We have laid down rules for what really matters to us as individuals, as a business, and as a partner in our local communities. And we do our best to take these rules to heart.
This is best summed up by our mission statement.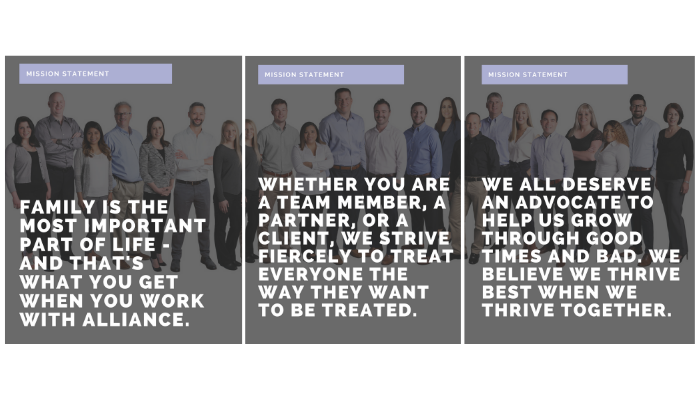 Core Values
Life is more complicated than one mission statement, however. So we put together a series of goals that we always strive to achieve that can really emphasize not only who we are, but who we hope to be. These Core Values represent what you should expect from Alliance Insurance Services.
We value family and aim to treat every single customer and staff member as one of our own.

We value the Golden Rule and try to treat everyone the way we ourselves would want to be treated.

We value honesty, in situations good and bad, as honesty is the bedrock of trust.

We value generosity and seek to give back to the communities that gave so much to us in our lives.

We value respect, and seek to avoid judgement, treating others with dignity.

And we value continual improvement, aiming to always be better than we were the day before.
With these guiding principles, we are taking aim at a bright, optimistic future. We are aiming higher than we ever have in a mission to reach out and protect more people like you every day.
But telling you who we are can only go so far. We would love to show you.
Reach out to us, introduce yourself, and give us a chance to prove to you that we mean everything we have said here and more.