Full Coverage: The Heart-Eyes Emoji of Insurance
When you think of what auto insurance is supposed to do, you're thinking of full coverage.  The term "full coverage" refers to having both liability coverage and physical damage coverage on your vehicle.  While I'll get more into what those are in a moment, the gist of it is this: your state requires you to have insurance that covers damage that you cause to others in an accident, or liability coverage, while coverage to your own vehicle is physical damage (you usually hear it referred to as "comp and collision").
Let's dig into Liability and see what it covers.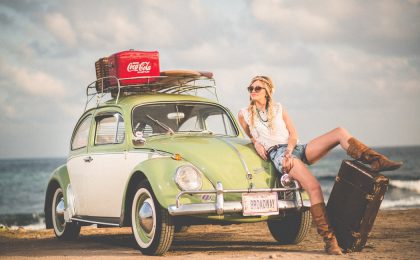 And I was like, "Liability is so popular right now. Ugh."
Liability is like an engine.  You can't drive without it.
I mean, you could roll down a hill.  But it's not really the same thing.
Everyone has to have liability.  That's the law.  And the reason is simple – people need some guaranteed protections from accidents that aren't their fault.  If someone hits you, and they don't have liability insurance, you would have to take them to court if they refused to pay you damages that they caused.  With liability insurance, that drastic action isn't needed.  Police statements and insurance adjusters determine fault and pay out damages depending on the limits of liability in the auto policy.  BUT, if you have low limits, and you refuse to pay the additional amount if damages are more than your limits, you can still be sued.  That's why we always recommend higher limits, as I've said before in THIS BLOG.
So liability by itself is not "full coverage."  That's why we get asked for "liability only" insurance pretty regularly.  But it isn't enough – in fact, you could call liability only "half coverage."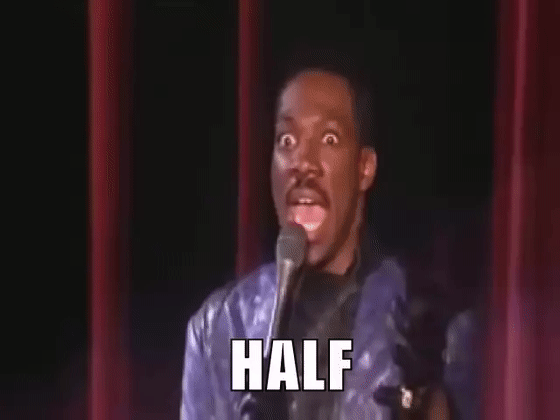 Comp and Collision Protection Rocks
And it covers rock damage, too!  (bad insurance joke)
Comprehensive coverage and collision coverage are the second part of full coverage.  They cover the damage done to your vehicle if you and not another party are responsible for the bill.  Put simply, if you hit it, comp and collision get it – if it's your own vehicle.  The two are different, and they cover different situations, so let's break it down further so we can tell the difference.
Collision is coverage for damage to your car caused by it colliding with another object, such as a car, phone pole, tree or a Starbucks – pretty much anything really.
Comprehensive is also called Other Than Collision, so that should give you a great hint for what it covers.  Basically, this coverage protects you from just about anything else that happens to your vehicle that isn't from something hitting or being hit by your car: fire, water, wind, explosion, falling objects, vandalism, theft, and, especially, glass breakage.
These coverages protect you from a huge array of risks and dangers that each of us face daily.  Run into a concrete pylon while parking?  Collision's got you.  Neighborhood teen spray paints your car because they're in love with your daughter?  Comp will take care of it.  Knock off your side mirror on a wall while waving to someone after church?  Collision does that, too.  Wife catch you sneaking a smoke and you drop it in the backseat and later find your car on fire?    Comprehensive will come to your rescue (marriage counseling not included).  And for all the times a pesky rock gets kicked up and cracks your windshield – yes, comp is there for you again.
Neither comprehensive nor collision are mandated by law as must-haves.  That means you need to ask for them yourselves if you don't already have them, or bring it up at your next insurance review and ask whether or not you need it.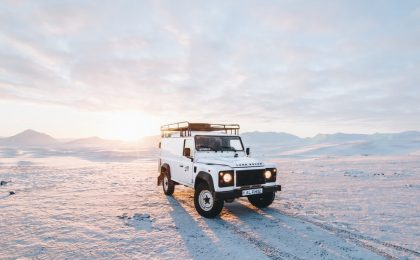 Yes my car was stolen.  They found it where?
Do I need Full Coverage?
So really, if you have comp and collision, you have full coverage.  After all, liability isn't optional.  So when people say "full coverage," they mean liability with comp and collision.  But when should you have both?
There are certain situations were you have to have comp and collision.  The most common is if your car is financed through a loan or a lease.  If it is, you are probably required by your financial institution to have full coverage.  They want to make sure that the vehicle is properly maintained and repaired in case of any damage.  They do this because they may end up owning the vehicle, and full coverage is the best way to help ensure the car or truck is given the best care possible.
If you have an older vehicle, however, that you own outright, then you may not need full coverage.  If the cost of an accident may exceed the value of the vehicle, you may want to save the money and only have liability only – with a healthy amount of coverage – to protect you on the road.  Put the money you save towards than new dream car you're thinking of, or an investment, or a big bowl of ice cream for your adorable daughter.  Go (responsibly) nuts.
The reality, however, is that most of us aren't required to have full coverage, but we should anyway.  One big accident could leave you financially exposed and hurting, and all from trying to save a few hundred bucks a year.  While some of us can go buy a new car after losing one completely, most of us would experience a massive financial burden from having a car stolen, burned, or totaled from running into a tree.
The real question is how can you justify not having full coverage?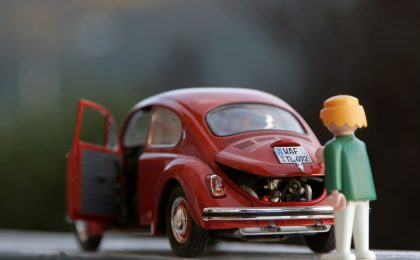 I don't have full coverage, but then again I'm made of Lego™.
Other coverages in Full Coverage.
Also included in full coverage is Medical Payments Coverage, usually called Med Pay, and Under/Uninsured Motorist Coverage.  Med pay covers those in an accident if they need medical care, while under and uninsured motorist coverage protects you if you are hit by someone with not enough insurance or no insurance at all.  While it is illegal to drive without liability insurance, it happens regularly.  Make sure the limits on both of these coverages are comfortable amounts for both you and your agent.
Full coverage policies also provide optional coverage for rental and towing expenses.  These vary, so make sure to check with your agent for more information.
So you're going to tell me to get full coverage, right?
Pretty much.
While it isn't necessary for everyone, the vast majority of us would be better off with full coverage.  If you're not sure whether you are one of those people you are, or if you'd like to add the peace of mind that full coverage can bring, fill out the form below or call us to get started.