Pest Control Insurance
As a pest control business owner, you understand the vital role you play in protecting homes and businesses from pests and the potential damages they can cause. However, it's equally important to protect your own business from potential risks and liabilities. That's where insurance for your pest control business comes into play.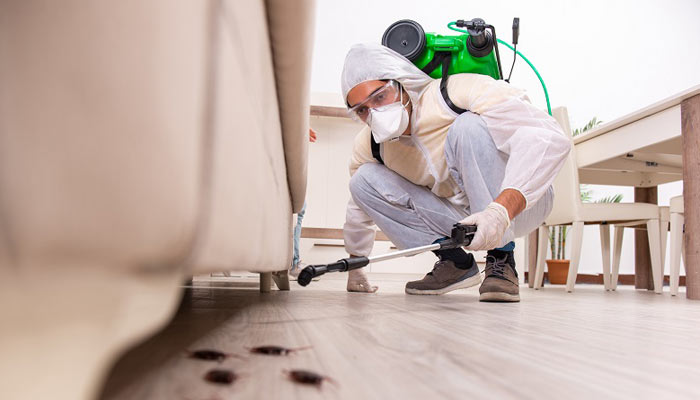 Types of Insurance for Pest Control Businesses
General Liability Insurance:

General liability insurance is the foundation of your business insurance. It covers bodily injury, property damage, and personal injury claims against your business. For example, if a customer or passerby is injured by a pest control treatment or if your equipment accidentally damages a client's property, this insurance can protect your business from costly lawsuits.

Professional Liability Insurance (Errors and Omissions):

Also known as errors and omissions insurance, this coverage is designed to protect your business from claims related to errors or negligence in your pest control services. If a customer alleges that your service didn't effectively eliminate pests, this insurance can provide coverage.

Commercial Property Insurance:

This insurance protects your business's physical assets, including your office space, equipment, tools, and supplies, against perils such as fire, theft, vandalism, and more. It ensures that you can quickly recover from property-related losses.

Commercial Auto Insurance:

If you use vehicles for your pest control business, commercial auto insurance is essential. It covers damages to your vehicles and provides liability coverage in case of accidents involving your business vehicles.

Workers' Compensation Insurance:

If you have employees, workers' compensation insurance is mandatory in many states. It provides coverage for medical expenses and lost wages for employees who are injured on the job. This insurance safeguards both your employees and your business.

Business Interruption Insurance:

In the event of a disaster or unexpected event that forces your business to temporarily close, business interruption insurance can help cover your ongoing expenses, including salaries and rent, while your business is non-operational.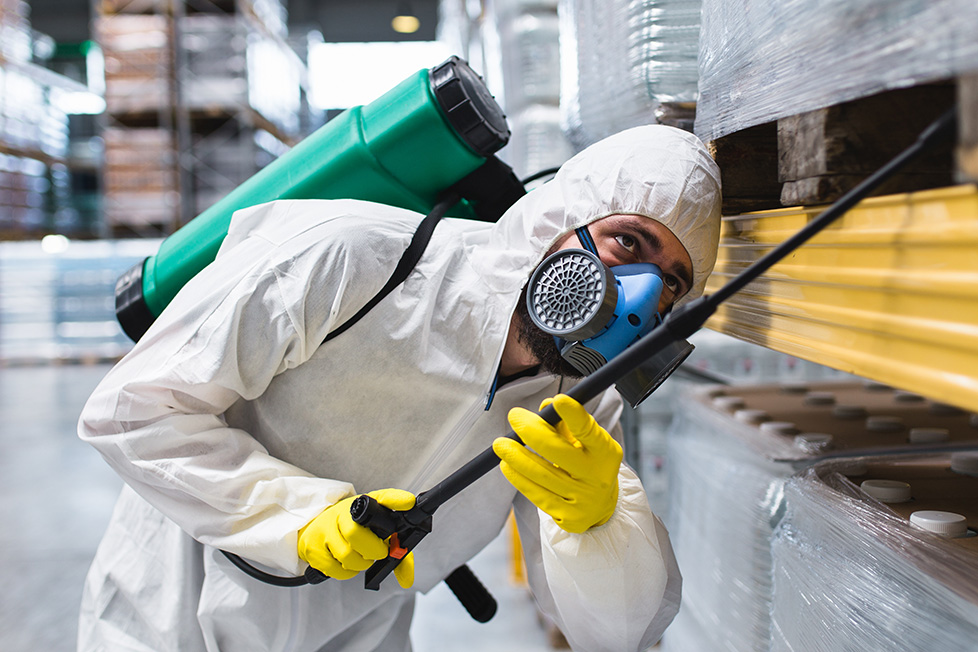 The Importance of Insurance
Legal Compliance: Many states and localities require pest control businesses to have certain types of insurance coverage. Failing to comply with these regulations can result in fines or even the suspension of your business license.
Protection Against Lawsuits: Pest control services involve the use of chemicals and specialized equipment, which inherently carry risks. Insurance provides a safety net, ensuring that you won't face crippling financial losses if a customer files a lawsuit against your business.
Business Continuity: In the event of a disaster or unforeseen circumstances, insurance helps ensure that your pest control business can recover and continue its operations without undue financial strain.
Peace of Mind: Knowing that you are adequately covered by insurance allows you to focus on providing high-quality pest control services without the constant worry of potential liabilities.
Interested in a quote? Click the link below and input your agent as specialist, "Chris Fix"!
Not ready to request a quote? No worries! Meet our Pest Control Specialist, Chris Fix, and see if he is a right fit for your company!
We would love to work with your company!
Our agency takes pride in helping our community and clients. We want to be apart of your success story for years to come and look forward to hearing from you soon!
As a way to help you succeed, we have created a checklist for pest control business owners to ensure their safety. Click on the link below and save the checklist to your browser.
https://myallianceinsurance.formstack.com/forms/pest_control_checklist