No One Wants to Be Laid Off
Being laid off is something we all want to avoid. But with COVID-19 changing the way we work, buy food, get supplies and travel, many of us are finding ourselves in a different world.
If you have been laid off, furloughed, or had your hours reduced, you aren't alone. Many of us have found our once stable lives thrown into chaos as we all try to adapt.
As insurance agents, we feel that we have a duty to help the people in our communities and beyond. So we have put together this guide to help if you have been laid off, giving you options, ideas and resources – as well as tips on insurance.
Filing for Unemployment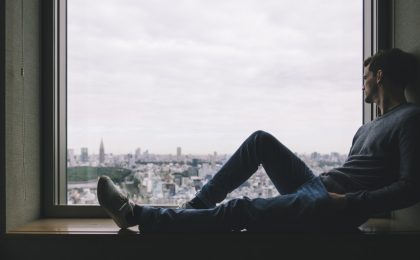 The first step once you've been laid off is to file for unemployment.
This is a fairly straightforward process, but you need the necessary information to do so. Start by going to your state's department that handles unemployment.
In North Carolina, this is the Department of Commerce Division of  Employment Security, or DES.
Since so many people are filing for these benefits at the same time, calling your state office could take a long time. Try filing online if at all possible.
Once you're at the right website, you'll need to enter some personal information. Make sure you have your:
Name
Address
Social Security Number
Email Address
Bank Account Info (for Direct Deposit)
You may also need information regarding your last employer. Try to have:
Employer's Name
Address
Dates of Employment
Details of Loss of Work – Type of Job Loss, Separation Agreements, etc.
For more information for North Carolina, check out this video.
Once you're done, you should be informed about when checks will begin depositing and how much you are entitled to based on your last job.
Side Hustles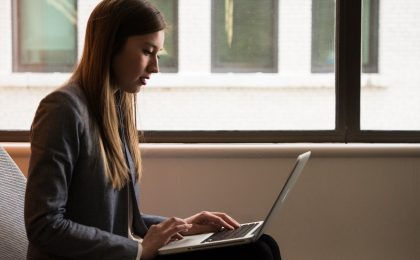 You've probably heard the term before, but lots of people now have side work that gives them some extra income. Commonly called side hustles, these part-time gigs can help make ends meet.
The good news is that they are out there, and they can help people get extra cash when times are tough.
And yes, you can do some of them from home!
Here are some ideas for side hustles that you can do without leaving your house.
Social Media Marketing – Are you a social media wiz? Reach out to a local business that is trying to sell online and offer to do their social media for them.
Design, Code, or Whatever – Check out a website like Fiverr and see if you have a skill you can sell for cash.
Blog Writing – If you've always had a way with words, try a site like Upwork and see if you can sell your writing skills – check out this how-to article!
Online Tutor – If you're a person with knowledge of anything from Excel to the Napoleonic War, there is someone who wants to learn!
Sell on eBay – If you've got lots of stuff, or access to other people's stuff, you can probably sell it on eBay.
Marketing Focus Groups – Check sites like FocusGroup.com and see if you can be paid for your opinions.
Get Crafty – If you have a hobby where you make something, look at Etsy to see if you can sell your creations!
These are only a few of the things you can do if you have internet access. Explore and see if something is right for you and bring in some much needed cash.
Cutting Costs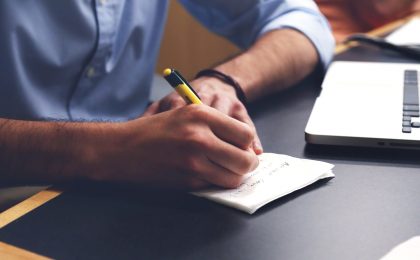 The checks you will begin to receive from your state won't match what you made with your previous employer. For most of us, that means cutting costs.
This doesn't have to be a terrifying experience. Most of us spend money on lots of small luxuries that accumulate into big expenses.
Check out the following ideas for how to save a little bit here and there.
Redo Your Budget – When is the last time you looked at your budget? This is a great time to remind yourself where your money is going.
Cut Streaming Services – Wait, what? It sounds crazy, but a lot of us have several streaming platforms. Pick your favorite and cut the rest.
Cable – You've been thinking about it anyway. And if you're a sports fan, this is a no-brainer.
Gym Memberships – It's not like you can go there on lockdown. Besides, this is a great time to do home workouts! Check out Thenx or Sarah Beth Yoga for some great at-home content.
Stop Optional Services – Going to the car wash, having someone clean your house, do your yard, or anything else you can do yourself.
Food Delivery – Since you aren't going out to eat, you're probably ordering food instead. Makin food at home is a much cheaper option.
Hold Off on Luxury Purchases – Sure, those new shoes look great, and that grill is on sale on Amazon. But waiting until you are back at work is a much safer option.
While these tips won't completely change your financial life, they can add up to pretty substantial savings.
Larger Bills and Options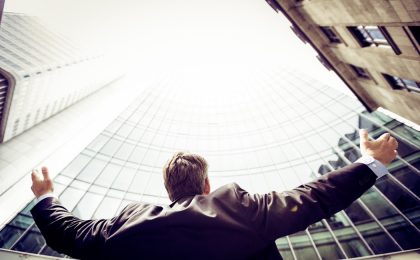 While cutting back on sushi can help, the real costs are the ones we can't just organize away.
Mortgage, rent, utilities, student loan payments, car payments, whatever you've got going on, they are real and they are the big deals.
But there are ways you can find relief here too.
While there isn't a handy list that will fit everyone's situation, here are some tips on how to find some help.
Call your current mortgage holder or landlord to see if they have options.
Check local city and state efforts to assist with utilities, rent, or other services.
Contact your student loan servicer to see if they are suspending payment or interest.
Call credit card company and check on interest-free repayment, payment plans or a lower interest rate.
There are no guarantees to lower your payments. But doing some research could ease the burden on you after being laid off.
Insurance After Being Laid Off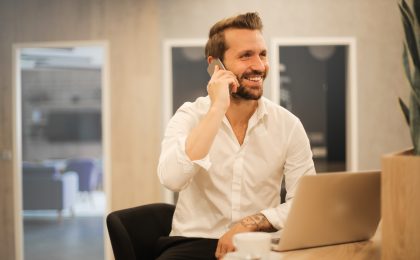 And, of course, we have to talk about how this affects your insurance.
There is good news. Insurance companies are not blind to the realities of our current situation. Many of them are making changes to help people who have been laid off.
To know if your insurance company has offered something such as payment deferment, check the link below.
Find your company in the list and see what they are doing. If they aren't listed, just go to their website – it should be listed on your policy.
And if you're worried about your health insurance, we can help with that. Reach out to us ASAP.
The Bad Times Won't Last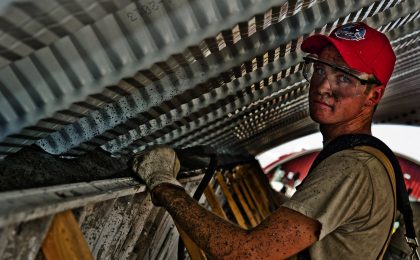 As Americans, we've been through tough times before. The Great Depression, World War II, the Dot Com Crash, 9/11, and the 2007 crash just to name the more recent.
We are made to prevail. All of us here at Alliance are proud to be a part of a people that come together when things get rough and help one another.
I'm not writing this article to sell you something. I don't need you to start quoting a new policy or anything else like that.
If we can help, let us know. If you have questions, let us know.
You are our neighbors, our family, our friends and our clients. If there's anything we can do, please ask.
Call us or email us. We'll be here.