Cyber Liability for Garage Insurance?  What is this guy talking about?
I know what you're thinking.  "John, I run an auto business.  I sell/repair/upgrade cars and trucks, not computer mainframes.  Why do I need Cyber whatever it's called?"  As they say up North, "Fuggedaboutit."

All of that is true.  But, I would counter with this: is your business online?
Are your computers (and don't act like you're still doing payroll on an old 1978 calculator that's the size of a skateboard) hooked up to the internet?
Do you have financial data with banks that do online banking?
Do you store customer's personal data on computers at your business?
Heck, do you service or sell cars that hook up to the internet (you'd be surprised how many new ones do!)?
If the answer is yes to any of these, you are exposed to cyber crimes.  Yeah, that's a link to an FBI website.
So let's see what risks you're exposed to and then talk about what Cyber Liability insurance can do to help you recover if something does happen.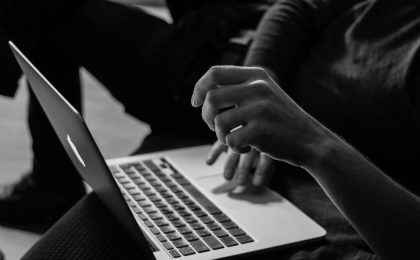 Oh, their waiting room has WiFi.  Suckers.
Attacks on Your Business
I go over this in detail in my blog on Beginner's Guide to Cyber Liability, but there are several types of attacks that can hit any business, even a car dealership, auto body shop, tire dealership or any other business in the auto industry.
Ransomware – This is an attack where intruders get into your system and encrypt, or lock away behind a code, data that you need to run your business or personal life.  These intruders typically ask for money in exchange for giving you your data back, or ransoming it.  Some estimates say there are over 4,000 attacks like this per day.
Denial-of-Service – This is an attack where intruders overwhelm your system or website and cause it to crash repeatedly.
Malware – This is an attack where a program is loaded into your system without your knowledge, allowing intruders to steal information, gain access to systems, damage systems, or spread viruses.
Phishing – This is an attack where an email contains an attachment or link that will download harmful programs into your system.
Drive-by – This kind of attack waits on a questionable website and loads harmful programs onto any unprotected computer that accesses it.
There are many, many more types of cyber attacks, but these above are common ways that cyber criminals slip between the cracks and gain access to your systems.
Let's look now at what you have that they want.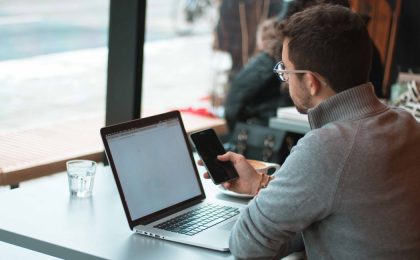 They just sold a car… and here's the payment info.
What is Stolen
Hackers, intruders, thieves – whatever you want to call them, they are looking for something valuable.  There are several kinds of information that they are looking for, and the most common are:
Customer Personal Records – Such as name, address, Social Security Number, or anything else that they can sell to identity thieves.
Financial Records – So they can take money directly from your business or charge items to your business.
Security Information – This includes things like passwords, links and other ways to access your business partners.  Intruders may not just be looking for you, but the big business you buy from and do business with.
How bad could it be?  Estimates are that the average attack in 2020 could "exceed $150 million."
The problem is that this isn't a bank heist.  Thieves don't just sneak in and steal cash and leave, taking only one thing.  They take information and money at the same time.
This breach of information leaves you wide open to lawsuits and other penalties because it is a business's responsibility to protect their data and the data of their customers.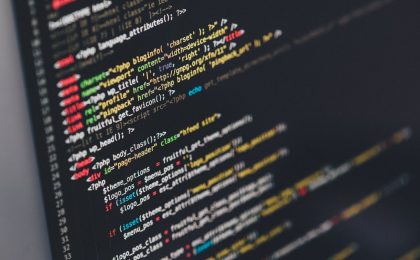 Haha!  This guy's password was, "Car123."
How Secure Are You?
Sure you're connected to the internet and you have WiFi for your customers.  You take pictures of things your phone and email them to your business.  No big deal, right?
You set everything up the way the guy at the cable company told you.  The box with the blinking lights has a "firewall."  Isn't that what they said?
It's their job to make sure you're safe, right?
Wrong.
Unfortunately the responsibility falls on you.  You have to make sure that your computers, WiFi networks and passwords are all safe from people who want to steal from you and your customers.
While this article isn't going to get into all the ways you can be safe from cyber crimes (we will do that in a future blog), I can show you THIS which is a good place to start.
The simple fact of the matter is that the law holds you accountable for your internet and network safety.
But what happens if you are attacked?  What if you find yourself at the end of a huge loss?  Or a massive lawsuit?
That's why you get Cyber Liability Insurance with your Garage Insurance.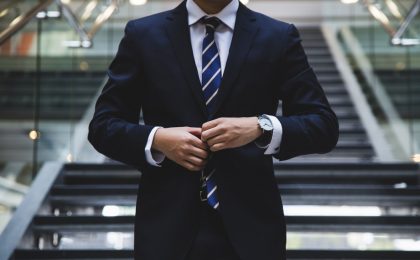 Your insurance company called.  I'm here to represent you.
How Cyber Liability Protects You
Cyber Liability Insurance protects you with a whole range of coverages that can prevent you from going out of business after a major data breach.
It can reimburse you for direct financial losses, pay for legal costs that might happen if you are sued, cover regulatory fines if you are found guilty of not protecting your information, and more.
It can even help cover your business costs if you are disrupted and have to shut down due to an attack such as a DoS or Ransomware attack.
Just like a General Liability Insurance policy in your regular Garage Insurance package, Cyber Liability is a powerful, flexible piece of protection that can do so many things to keep you in business and get you back to where you were before an accident.
Let's Wrap It Up
So what are you waiting for?  Have you called your agent and asked if you have Cyber Liability in your coverages for your Garage Insurance?  You don't?
Then it's time to call someone like Alliance Insurance.  We have dedicated Garage Insurance Specialists who help people in the auto business just like you day in and day out.
And you'd better believe we are passionate about our clients having Cyber Liability coverage.
It's a new era, and the old protections of the past aren't going to cut it.  It's time to get with the times.
Click below and let's get you the protection your business needs for the modern world.