Cyber Liability: Insurance for the Modern Digital World
Cyber is a word we hear all of the time in modern culture, but rarely in regards to insurance.  Phrases like "cyber security," "cyber attack," and "cyber stalk" are everyday terms at the workplace, at home and online.
The simple fact of the matter is that we live in a time when the digital is just as much a part of our lives as the physical.  So why would we only protect ourselves against physical risks, and not digital ones?  Let's talk about the newest cyber phrase: Cyber Liability insurance.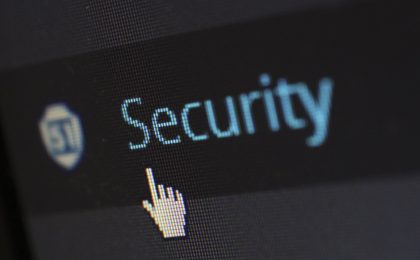 Got Protection?
How likely is a cyber attack?
Like most of us, you're probably wondering just how likely it is that you or your business will be the victim of a cyber attack.  Why worry about cyber liability insurance if you never use it?  Unfortunately, the likelihood of you or someone you know experiencing an attack, or a hack, is very real.
According to Entrepreneur magazine and the FBI, there are over 4,000 ransomware attacks every day.  This is only one kind of attack, where the data in your computer is held for ransom until you pay the hacker to give it back – and they are under no obligation to do so.
Other types of attacks include malware, phishing, password attacks, DoS, MITM, Dive-By Downloads, Malvertising and Rogue Software.  These are only the most common attacks, not the only ones you are likely to face.
Check out these scary statistics:
There is a cyber attack every 39 seconds.
43% of attacks hit small businesses.
Over 3,000,000 records are stolen from breaches every day.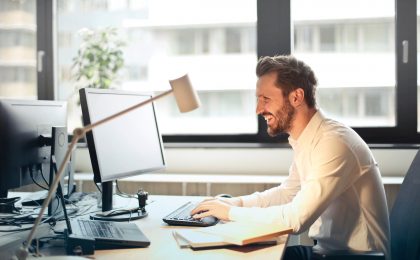 This is a funny email.  Sure, I'll click the link.
How bad is it to be attacked?
There are varying degrees of severity when it comes to a cyber attack, some of which are no more annoying than running your virus scanner.  Others, however, can literally destroy your business.
According to one estimate, "the average cost of [a] cyber crime amounted to $21.22 million U.S. dollars in 2017."  Another says that the "average cost of a data breach in 2020 will exceed $150 million."
Regardless of what the actual amounts might be, even a small business might suffer over a million dollars worth of damages from loss of data, lawsuits from customers who's personal information has been stolen, costs for helping customers or businesses recover stolen data and identities, and any direct damages your business might suffer from data loss – including funds that are stolen outright.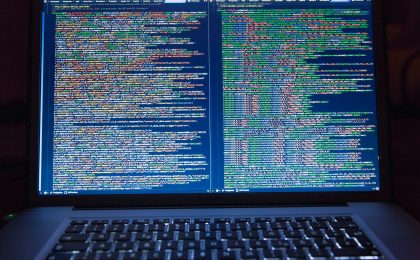 But it said, "Download to speed up your computer."
Cyber Liability: A Modern Necessity
In this climate of intense digital risk, a cyber liability policy is becoming an absolute necessity to be in business.
There is too much at stake to just assume that nothing will happen to you, and over-the-counter computer security can't handle these new attacks – nor prevent an employee from having a careless moment that leaves you exposed.
Cyber liability coverage can help save you if an attack occurs, providing protection for:
Loss of Customers – Some customers may choose to not do business with you after an attack.  Cyber Liability covers the loss of these customers, helping you stay afloat until they come around or a new customer takes their place.
Business Disruption – Your regular business operations can be greatly disrupted after an attack, resulting in a loss.  This is covered under your cyber liability policy, making sure you can weather the storm.
Regulatory Fines – Depending on the attack, some regulatory bodies may decide to fine you for carelessness that lead to the attack.  These losses are covered under a cyber liability policy as a protected risk.
Legal Costs – It is not uncommon to face lawsuits from former customers and business partners after an attack, especially if their data was stolen. This is one of the primary reasons that Cyber Liability insurance was created.
Public Relations – Suffering an attack can leave a black mark on your image of your business.  Costs to have your good name restored is another great coverage under a Cyber Liability policy.
Direct Financial Loss – Theft of funds through digital means is often what most people think when they say cyber attack.  Losses from cyber theft are covered under Cyber Liability protection.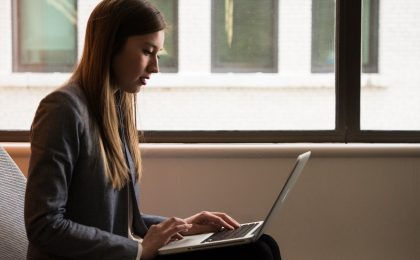 I always use the same password to save time.
How can I get Cyber Liability coverage?
If you're curious about Cyber Liability and want to protect your business of cyber attacks, contact us here at Alliance Insurance.
This is one of the most important coverages that a business owner can ever have, and we are passionate about helping protect the men and women who keep our economy going.
Fill out the form below and we'll be happy to walk you through a quote.  Or go to our contact page and ask us a question.  We're all ears.