The Five Things Tire Dealers Need to Know
If you run a successful tire dealership, odds are you know more about tires than we know about, well, insurance.  If I needed to know something about tires, I'd be asking you for advice.
(But stop trying to sell me an entirely new set, man.  That tread's got another year.)

The same thing goes for when you are looking at your Garage Insurance policy.  There are a few things you need to make sure you know about to feel comfortable that you are as protected as you deserve to be.
So let's check out what those are and get the scoop on tire dealer insurance.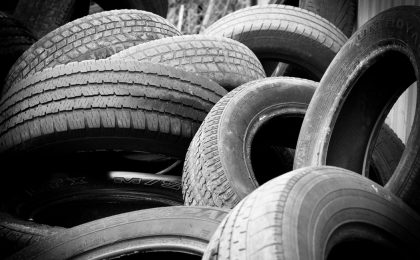 Just grab something from the bargain bin.
1. Tire Dealer Business Property Coverage
Just like other businesses that deal with cars, you will need to get business property coverage as a part of your tire dealer coverage.  Property coverage is a key part of any complete Garage Insurance policy, and it is especially important for tire dealers.
The reason is that besides protecting your buildings, showrooms, equipment and service centers, it also protects your stuff, your inventory.
For a tire dealer, this is absolutely huge.  Getting all of your tires and the rest of your goods covered up to the right value is a no-brainer for any smart tire ealer owner.
Besides that, you don't want the catastrophe of having a tire fire in the middle of your community like this one.
So make sure your stuff is protected.  I mean, those rims aren't going to protect themselves.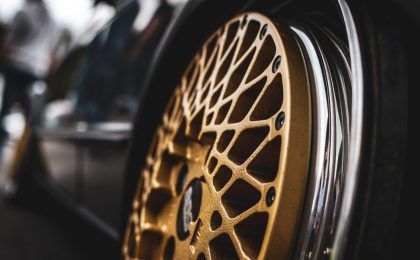 My bling is priceless.
2. Tire Dealer General Liability Coverage
Any business needs a great General Liability policy, and a tire dealership is no different.  Make sure yours is air tight, with the highest amount you can physically stomach.  Lawsuits today can escalate into the millions, and be filed for all sorts of reasons.
As a tire dealer, you will need to be protected from customer accidents while on your premises – and let's face it, accidents happen.  People trip on tires, slip on wet or oily floors, pick up tools when they should be waiting for their car in the waiting room, and all sorts of other things.
Your GL policy also covers you from Personal & Advertising Injury – in case you claim your big tire rival patches his tires with chewing gum and he sues you.
It also protects you from Products Completed Operations Exposure – in case the work you do is in some way faulty and all of your customer's tires fall off at the same time, causing a wreck.
Garage General Liability is a must have, and for the right amount too.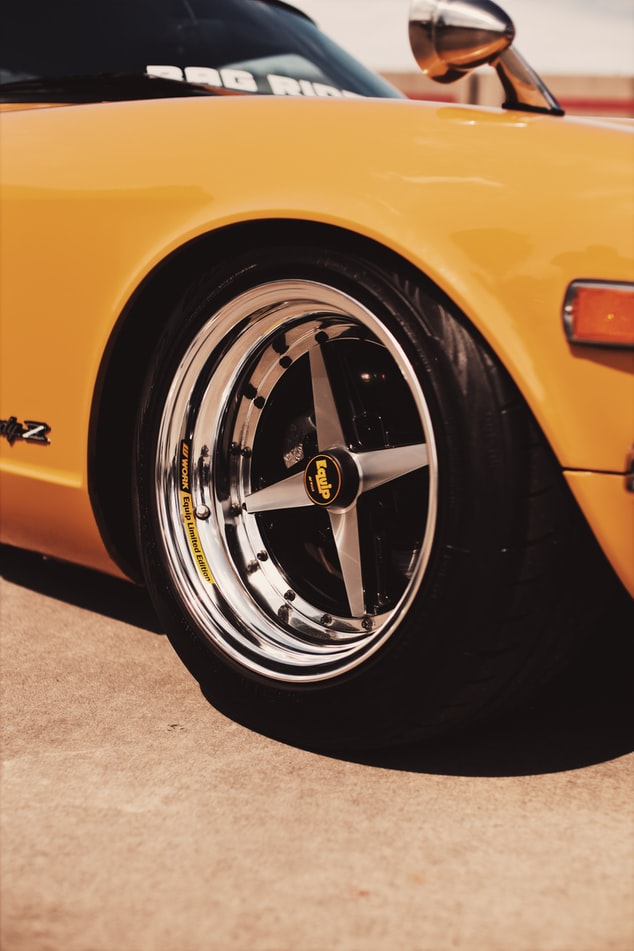 3. Tire Dealer Garagekeepers Coverage
The third thing you have to know about is your Garagekeepers coverage.  When customers leave their vehicles with you for an extended period of time, the last thing you want to do is pay out of pocket if something hits or damages the cars.
The simple fact of the matter is that if you deal with cars, you end up holding onto some customer's car at some point while work is being done.
Accidents happen, even if you aren't behind the wheel.  Cars can roll off lifts, have equipment dropped on them, or have a clumsy service technician accidentally damage a car during repairs.
The most common problem is when you or your staff is moving the car and hits something.
Garagekeepers will cover damage to the body of the vehicle from all of these issues, making sure you aren't paying for repairs yourself.
4. Tire Dealer Garage Liability Coverage
But what about if your employee is moving a vehicle and hits someone else?  That's when you need Garage Liability Coverage.
This is different from General Liability because this coverage protects you only from accidents that occur while you have a customer's vehicle.
When you're test driving after putting four new bad boys on and want to make sure the ride feels smooth, this will keep you covered if you cause an accident and are forced to pay for someone else's vehicle damage.
It also protects you from any bodily injury from these accidents.  And this is where things can get really pricey.  The more someone is hurt, the more expensive it could be.
So make sure you have this at the right amount of coverage.  Not sure what that is?  Get more than you think you need.
And if you don't know, your agent will be able to help you.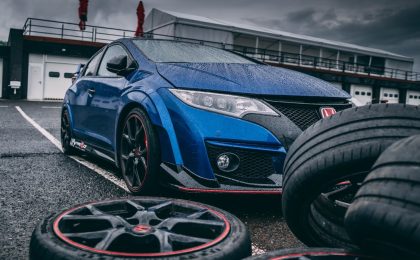 I want it as low as my insurance bill.
5. Tire Dealer Crime Insurance
What the heck is crime insurance?  I'm glad you asked.
Crime coverage is extra protection for your tire dealership that covers you from theft of your property as well as your customer's property.
As a tire dealer, you are incredibly aware that a quick load stolen into a pick up truck could cost you thousands.
And pilfered items from your customer's vehicle can make a massive legal headache as well as a financial one.
Ask your agent what kind of crime insurance you have, and how the coverages affect your business.
Because this isn't just a fantasy.  Check out this crazy story where thieves took their time to put the cars on blocks and steal tires and rims worth over $100,000!
Let's Wrap It Up
You probably have most of these pieces of coverage already in your garage insurance policy.  I certainly hope you do.
If you don't know what you've got, or if you think you need to know more, you deserve a new pair of eyes on your policy.
You need a Garage Insurance Expert like the ones here at Alliance to go over your policy and make sure you're protected from anything that can happen, and at the right amount of coverage – all without costing you a fortune.
So click the link below and let's get you on the road to awesome coverage.