Garage Business Property: Protects Your Stuff
That's it in a nutshell.  While other coverages can be somewhat confusing when it comes to what they do and do not cover, Garage Business Property is more straightforward.

You may have read a little bit about this in our Amazingly Honest Guide to Auto Mechanic Insurance.  If so, great!  But even if you have, we need to dig a little deeper.
This is the coverage that protects your STUFF.  It covers the building over your head, any additional buildings on your property, and the business personal property like owned tools at equipment that allow you to do what you do everyday.*
(*there is a distinction about tools, but we will get into that later)
While it is simpler in some ways, let's get into what it actually covers so we know inside and out what this coverage does.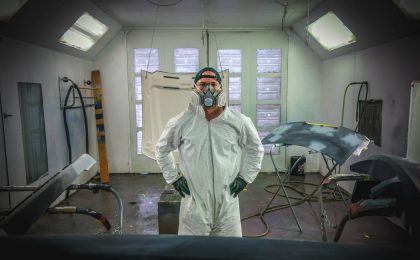 Well covered.
The Basics of Garage Business Property
Garage Business Property coverage covers the (wait for it) property owned by your business.  That is typically divided into two parts:
Building Property – This covers your primary building that houses your business, any secondary buildings that are on your property and are owned by the business, and any permanently installed machinery and equipment.
NOTE: Surprisingly, this includes your car lift!  Since it is physically attached to the structure, it is considered a part of the building and not business personal property.
Personal Property – This covers your personal, portable belongings – tools, equipment, monitors, computers, office equipment, pretty much anything that is owned by your business and not nailed down.
NOTE: But it does NOT include your employee's tools!  If your employee, not your business, owns their own tools, it is not covered under a regular business personal property policy.
This is a broad, powerful piece of coverage, so make sure you have enough of it.  Property should be insured to the full replacement cost amount.
What it covers.
This coverage protects you a lot like your homeowners policy.  It protects against:
Fire & Smoke
Weather – Lightning, Wind, Hail, Sinkholes
Vandalism
Vehicles – Including Cars, Trucks and Airplanes
Many policies cover more than this, but these basics are on just about every policy.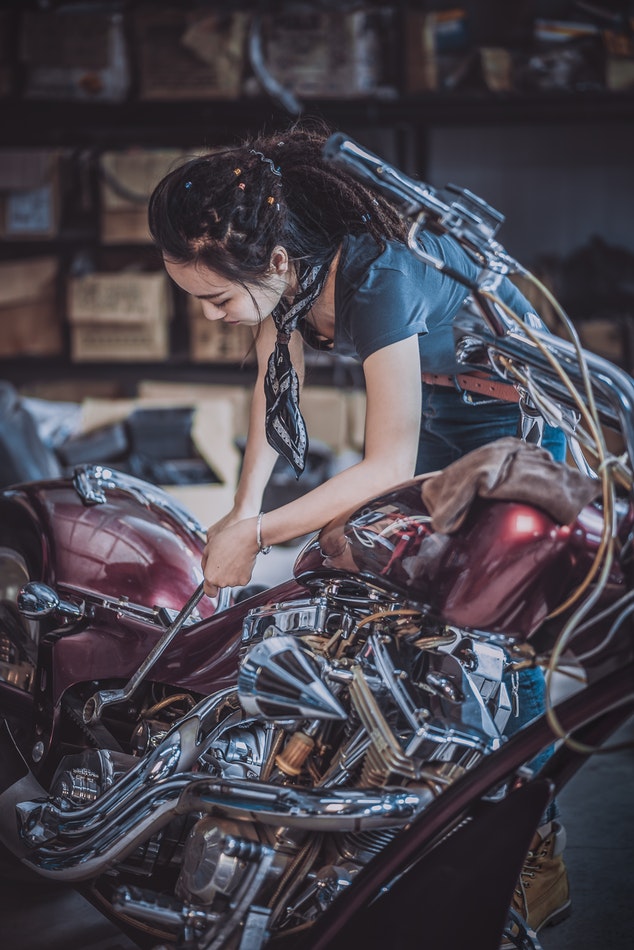 What is not covered.
There are exceptions, as we have seen in the employee tools example above.  Things that aren't covered include:
Cash, account records, or other forms of currency.

Automobiles for sale.
Illegally obtained property.
Building foundations
Any machinery or pipes below the basement level.
Land
Digital Data & Currency
Liability (That is covered by your General Liability and Garage Liability pieces of coverage)
Cars you don't own but currently possess (that's Garagekeepers or Garage Liability)
Many of these seem almost self explanatory when you read them, but they all have been questions asked of an insurance agent at one point or another.
Except maybe the illegal thing.  Not a lot of people would ask their agent to insure their boosted cars – but you never know!
Optional or Additional Coverages
As with other garage coverages, there are options or additions to the basic protections that allow a policy to be tailored for each business.  Some of those coverages are below.
Debris removal is a common addition that helps cover the costs to remove debris after an accident that has damaged a covered building.  The normal amount that is paid for this coverage is 25% of the total of the full amount paid for the claim plus the deductible.
This really helps if something terrible has happened and you have to clean up and start over.  Having to pay out of pocket could be painful emotionally as well as financially if there was a total loss.
Preservation of Property covers personal property that is moved from the business location in order to protect it from a covered risk.
If a hurricane is about to strike your dealership, and you move your equipment to a warehouse you don't own for safe keeping, this protection would cover your stuff even though it is somewhere else.
Pollutant Cleanup helps cover the cost of cleaning up polluting chemicals or materials if they have been spilled, scattered or otherwise put in the earth as the result of an accident that your policy covers.
If a wind causes a tank to fall and explode, getting oil everwhere and polluting the ground, this protection helps protect you from paying it on your own.
Electronic Data coverage can be added to help restore or replace any digital material that you use for your business.  This is a very important additional coverage as most people use computers for all business transactions and records nowadays.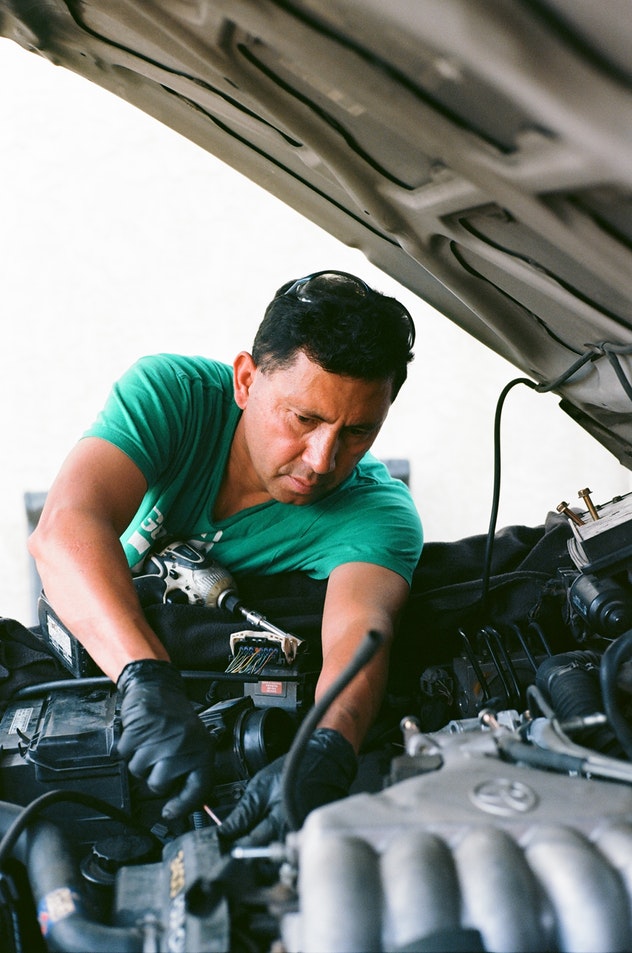 Let's wrap it up.
In many ways this is the cornerstone of most business insurance policies, and garage insurance is no different.
Without protection for the roof over your head, what does it matter if everything else is covered?  Being a dealer or a mechanic means having a permanent location (in most cases, anyway), so protecting that location is of vital importance.
For our customers in North Carolina, we always make sure we insure buildings to their full replacement cost (how much it would cost to rebuild them), their personal property to to the full value of their equipment, and as many add-ons as needed to make sure their particular business are covered.
Costs can range dramatically from small, one room tire shops to large, sprawling dealerships with several lots and support buildings for storage and body work.
The best way to know if you have the coverage you need is to ask us.
Having a simple conversation with one of our agents who knows this coverage like the back of their hand can be the difference between you paying less than you are now, as well as you having enough coverage to rebuild your business, no matter what happens.
The entire point of Garage Insurance is to make sure you can survive a disaster and stay in business, getting back to where you were before the event happened.
So let's talk and make sure you can get there if something does happen.