Claims are the entire reason you have insurance – and they shouldn't be confusing.
But the fact of the matter is that many people in North Carolina have a difficult time knowing what to do after they have suffered a loss.
When something happens, you are already in a distressed state of mind.   Trying to figure out the correct way to tell your insurance company that you've had something bad happen can be one more hassle that you have to deal with.
If you have a forward thinking insurance agency (like, I don't know, your awesome local/everywhere in North Carolina agency Alliance Insurance), you might have several different ways you could file the claim – or at least it looks that way.
Do I call my agent?  Call my insurance company?  Call the number on my ID card?  Do I report online?  Do I use the insurance agent app?  Do I email?
And what do I do if it's another person's fault?  Do I call their agent?  Or their company?  Or them?  Or my agent?
What the heck do I do?!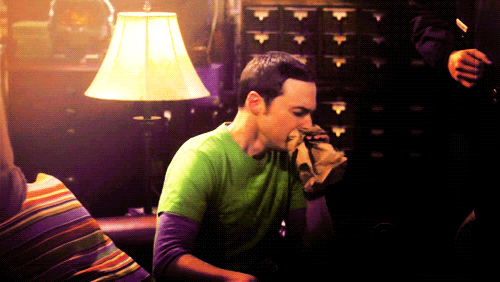 Let's all slow down, take a breath, and go over each circumstance and what to do if you need to report a claim.
What To Do If You Have An Auto Claim in North Carolina
If you've been in an accident, or had an auto fire, or found that someone has broken into your car, you need to report a claim.  So what is the best way to do that?
For starters, make sure you aren't in any immediate danger.  Your safety and the safety of those around you is the most important thing.
After that, take pictures of the damage and get any other info that you can.  If it is an accident, exchange information with the other person involved.  Make sure you include the police in this if they are present.  And get photos of the license plates – just in case someone tries to say they weren't actually involved in the accident later.
Next, call your insurance company – like Progressive, Auto Owners, Travelers, or whoever you may have.
NOTE: It doesn't matter who is at fault.  It doesn't matter how much damage is involved.  It doesn't matter if you aren't sure what happened or if it is covered.
While it may seem logical to call your agent since they are the ones you know and speak to more often, it is your insurance company and their claims department that will be handling the claim.
The claims number for your insurance company will be on your insurance ID card, on the company's website, or listed in your insurance app.
If you're more tech savvy and it isn't an emergency, you can also report on the company's claims website (links to our company's claims pages are here).
Once this has been done, it is generally a good idea to let your agent know as well.  But if you can only make one phone call, make sure it is to your insurance company.  The company will let your agent know there has been a claim.
And why should you call your company and not the other person involved in a claim, even if it is their fault?
Because your insurance company will contact their insurance company and work out the details.  Your company has a right to act on your behalf and resolve claims for you, even if you aren't at fault.
So the next time you have an auto claim, follow the above rules and you should be good to go.
Oh, and whatever you think, don't try to fix it yourself and then turn in the claim.  You'll probably get denied.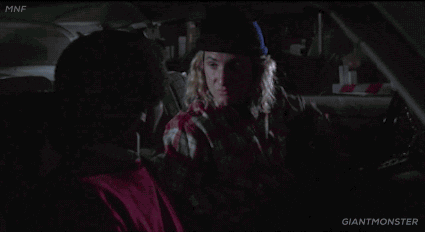 What To Do If You Have A Homeowner Claim in North Carolina
Whether you've had lightning hit the roof, or a break in, or frozen pipes that have burst, sometimes you just have to file a claim on your homeowners insurance policy.
So let's go through the steps you'll need to file a claim correctly.
Make sure you and your family are not in danger.  If there is a fire or another danger, get out!
Do your best to prevent future damage.  If there is a hole in the roof, try to cover and prevent rain getting in.  If there is a small fire, spray with your fire extinguisher and call the fire department.
Take pictures of any damaged property or damaged and/or missing items.
Call your insurance company and report the claim – like ASI, Auto Owners, Travelers, or whoever you may have.
The claims number for your insurance company will be on your insurance ID card, on the company's website, or listed in your insurance app.
Or report the claim on the company website (you can find our company's claims pages here).
Lastly, report the claim to your agent.  Again, if you are pressed for time, don't feel that this is a necessity, as your company will report the claim for you.
The most important thing to remember is to be safe and let your company know what happened.  They will let your agent know, have a claims adjuster contact you, and start the process of getting you the financial resources you need to get back on track.
And, again, don't try to do the work yourself.  And don't try to put out a fire or any other dangers task if it puts your health at risk.
What about boat, motorcycle, or RV claims?
For any other vehicle claims, follow the rules of auto claims reporting above and you should be good to go.
And if you have some sort of weird situation (my RV hit a boat while on the water with a motorcycle on the roof because we were all picked up by a UFO), just call your insurance agent.
Also, probably not a good idea to report "Aliens" as the cause of a loss.  Just saying.
What about…
For anything else, just contact your agent.
In fact, if you have questions or if you're too emotionally upset to deal with calling a 1-800 number, call your agent.
Part of what we do is to make sure you are safe, happy and protected.  Dealing with claims is one of the primary ways we do that.
While the company needs to get your information first, as they are the ones handling the claim, your agent is your I-can't-deal-with-this panic button no matter what.
If you've had a claim, follow the steps above and click HERE to report it with the company.  Or call us immediately.
Claims are really what insurance is all about.  They get you back to where you were before an accident.
So make sure you know what to do so you can get the help you need.
If you're not one of our North Carolina customers, and you found this helpful, maybe it's time for a new look for your coverage?
Click below and let's get you the protection you need.