The Dangers of Distracted Driving Scholarship 2023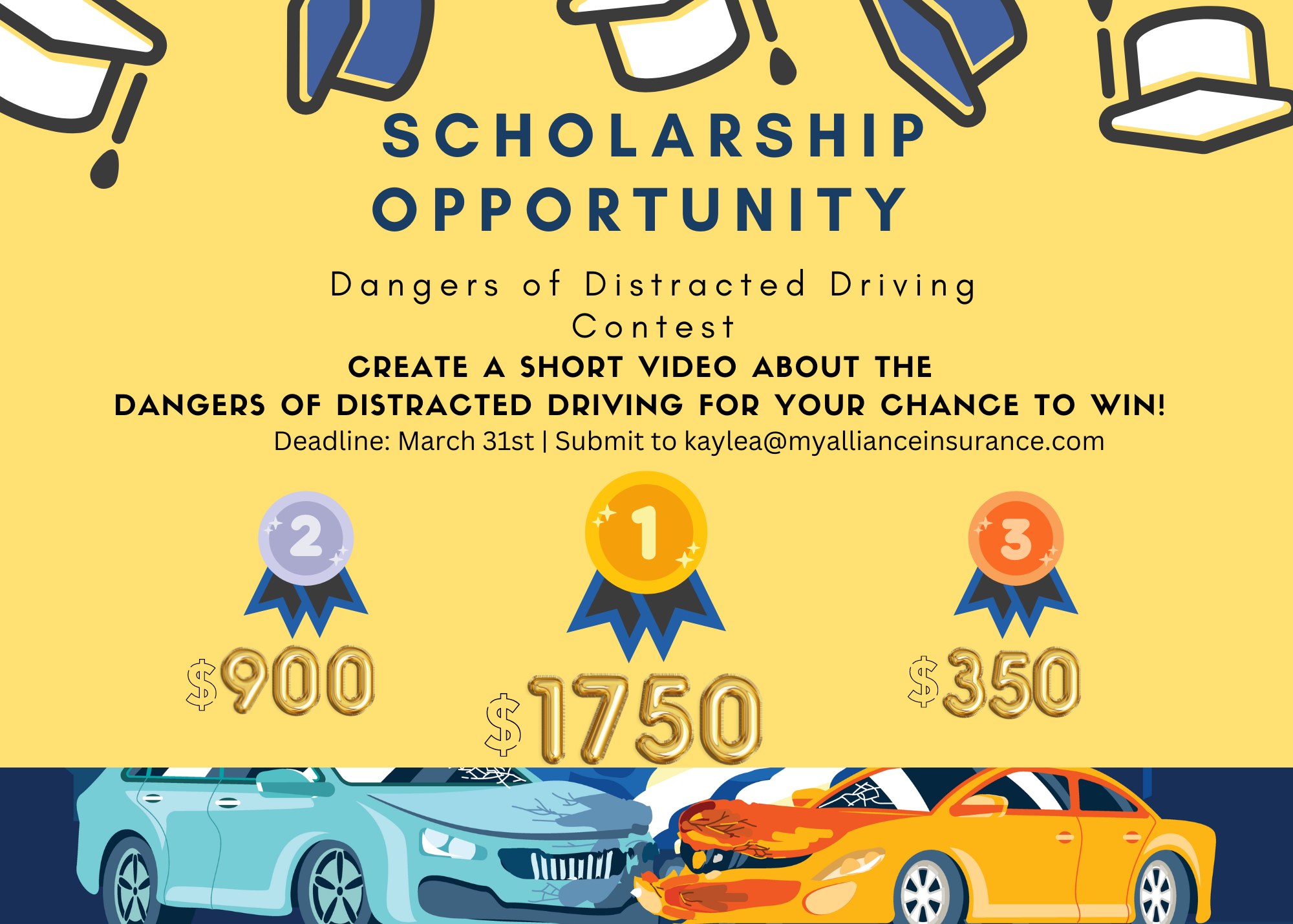 Alliance Insurance Services is committed to promoting safe and responsible driving, and as part of this commitment we are excited to announce the launch of our Distracted Driving Awareness Scholarship.
If you are a student, we encourage you to apply for this scholarship and join us in the fight against distracted driving. To apply, simply create a short video (3 minutes or less) discussing the dangers of distracted driving and how you plan to help raise awareness about this important issue. Then, submit your video to kaylea@myallianceinsurance.com via Email or Dropbox by March 31st.
Together, we can make a difference and help keep our roads safer for everyone. Apply now for the Alliance Insurance Services Distracted Driving Awareness Scholarship and make your commitment to safe driving known.