Need Dealer Insurance in North Carolina?  You've come to the right place.
Whether you are starting out with a small patch of pavement and a few cars or you have six different lots with six different car makers, you need dealer insurance – or as we call it, garage insurance.
And while for most of you this coverage isn't an option, as you have to have it, you kind of, well, HAVE to have it.  It's so important to protect yourself from a risk that could knock you out of business entirely.

So let's break down exactly what a great dealer insurance policy looks like and make sure you're in good shape.
After all, we know what you guys deal with every single day.  We feel you.  So let's get to it.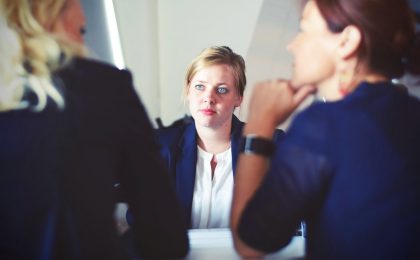 Sure.  I'll explain the warranty again.
Dealer Insurance Basics
There are certain coverages that make a dealer insurance policy different than a regular business policy, and we will get into exactly what those are – and why you need them.
Business Property Insurance – This protects your STUFF, from the building you walk around in, to the auto shop that fixes the dings and bumps that happen as a result of doing business, to the office chairs and computers and ridiculous inflatable tube men that flag down hungry customers from the street.
This amazing protection helps you stay safe from things like: fire, weather (wind, hail, storms, etc.), vandalism, theft, and more.  Without it you could be high and dry after something like a hurricane blows through.
And my North Carolina dealers know that isn't anything to scoff at.  So make sure you have all of your buildings insured to their maximum value.
And all your stuff insured for as much as it would cost to replace it all in one shopping trip.
THIS PROTECTS YOUR STUFF.
General Liability Insurance – This protects you from accidents and lawsuits that others claim you are responsible for.  And in today's world, that could be a lot of things.  As I've said in my blog on How To Cover Your Net Worth, lawsuits happen daily, and for a variety of reasons.
Over 40 Million are filed in the U.S. every year.
So it's just naive to think that it couldn't happen to you.
It also helps if someone gets hurt on your property.  This is usually when someone slips and falls or is hit by something, regardless of whether they are a customer or not.
THIS PROTECTS YOU FROM WHAT YOU DO TO OTHERS.
Garage Liability Insurance – Now we are talking about coverages that are specific to dealer's like you.  Garage liability is a part of dealer insurance that helps protect you from accidents that occur while you are using a non-owned vehicle.
This is for the times you have someone else's vehicle and you get into an accident, one that you are responsible for.  There are two common instances when that might be the case.
The first is when you are doing work on a customer's vehicle in your service department.  You often need to test drive or otherwise move the vehicle, and any accidents that happen while you or an employee are driving can land you in serious trouble.
Garage liability covers you for that.
The second is if you are driving your customer's vehicle to move it while they are test driving, or if you have a valet service.  Either way the car is in your temporary possession and you would be responsible for any accident that occurs – if it's your fault.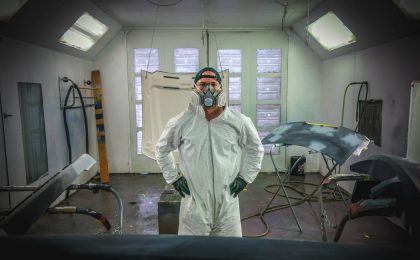 Stop posing and get back to work, Larry!
THIS PROTECTS YOU FROM ACCIDENTS WHILE YOU HAVE A CUSTOMER'S CAR.
Garagekeepers Insurance – This part of dealer insurance protects you from the physical damage done to a car you don't own.  The circumstances are usually like the ones for garage liability, but with a key difference.
Just like in garage liability, this covers non-owned vehicles – usually your customer's.  But it protects physical damage, so you really don't have to be driving the thing around at all.
If someone can say it is your fault the car or truck got damaged, and you were the one in control of it, they can ask you to pay for whatever happened.
But that's where Garagekeepers steps in and helps out.  It pays for dents, scraps, bang-ups and everything up to a total loss.
If you've got the right coverage!
THIS PROTECTS THE VEHICLES OF OTHERS WHILE YOU ARE TAKING CARE OF THEM.
Business Auto Insurance – And last but certainly not least, we have this HUGELY important coverage.
This protects vehicles THAT YOU OWN.  Finally!
It acts like a regular auto insurance policy in many ways, but is much more flexible in the kinds of cars and trucks it can cover – and can offer WAY more protection.  Usually millions of dollars worth.
Business auto can do all kinds of things, from cover business-owned work vehicles to fleets of rental cars to cars you are selling to, well, just about anything else.
If you own the cars, this covers them.
THIS COVERS CARS YOU OWN.*
*Yeah, that's a bit redundant.  But whatever.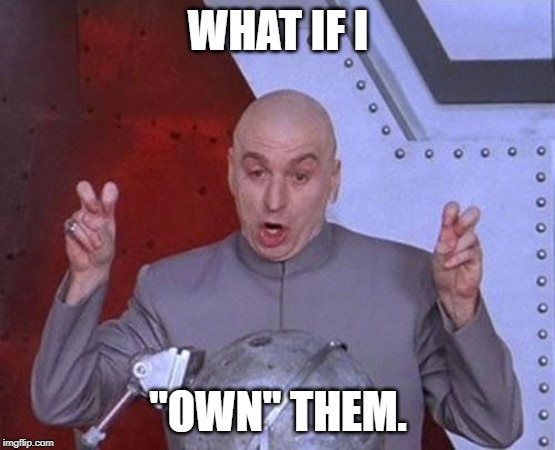 That's a lot of insurance.
I know!  Isn't awesome?
You may not think so.  But it really, really is.  Insurance only exists when there is a risk of something bad happening.  If you're a car or truck dealer, you "deal" with a lot of risk every single day.  You're part retail shop, part auto body shop, part rental shop, part sales office, part finance office, part everything-else-that-you-do-that-I-can't-think-of.
You seriously do a TON.  You're several business rolled into one, and you've probably never thought about it like that.
Each of those separate businesses have their own risks.  Customers can get hurt.  Cars you own can get damaged.  Customer property can be stolen.  Your employee can write a nasty thing about a competitor and they can sue your business (it's true).
And of course there is the thing that started the whole insurance ballgame: a fire can break out.  In a building, in a car, anywhere.
So all of this coverage helps you stay in business rather than paying for it all yourself.  Dealer insurance, or garage insurance, is a package of policies that surround you like a suit of armor and keep you safe.
It's more than just piece of mind.  Not having the right insurance is like leaving your dealership unlocked and the keys sitting in the front seat of each car.
It's just common sense.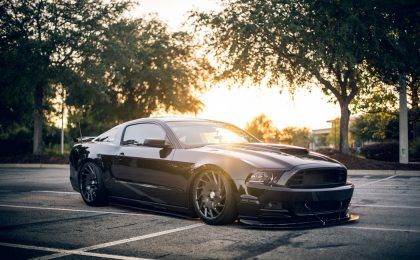 That was fun! I hope it didn't have LoJack.
Let's wrap it up.
If you're reading this, you're a responsible business owner – or your policy cancels tomorrow.  Either way, you deserve to have someone look over your business and help you stay as safe as possible.
All the while saving you as much money as can be.
If you're a North Carolina dealer (or anywhere, really), set up a time to speak with one of our Garage Experts about getting you the protection you deserve so you can not worry and keep your eyes on the road ahead.
Big or small, your dealership has too much at stake to not have this conversation.
Click below to set up a time, and let's get you covered.